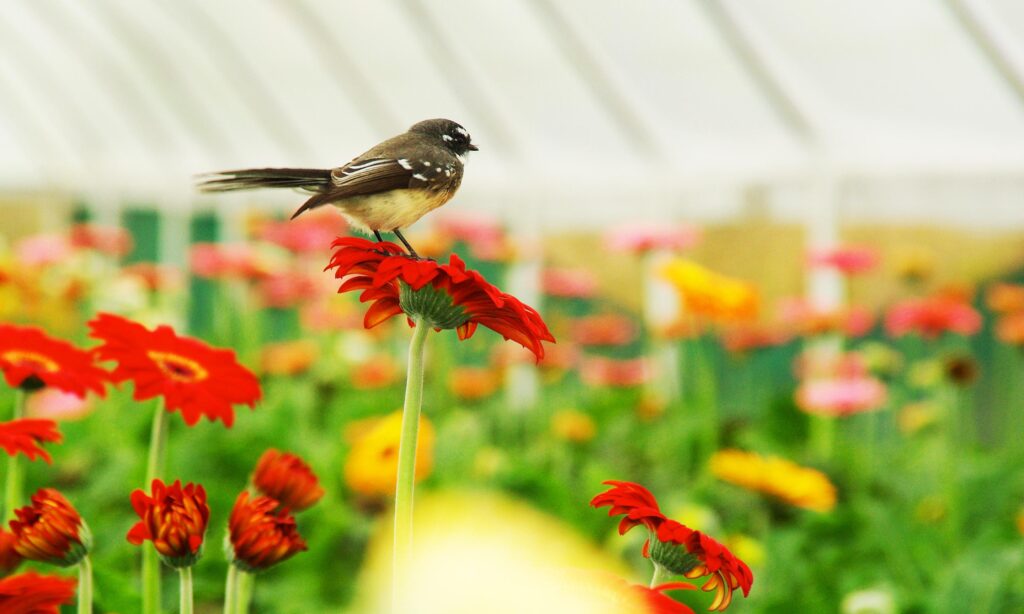 Gabriel and Fiona Poole, Pinnacle Nursery Wingham.
"We grow cut flowers in coco peat bags and pots in a semi hydroponic system.
In about April 2015 we started using the Biocast through the fertigation system. Though we were quite sceptical and reluctant at first, after the very first application we were very quickly convinced that adding biology to our plants has made a huge difference and now we are HUGE fans of Biocast..!
Gerbera plants are very prone to Powdery mildew and it was a constant battle with lots of trial and error testing different fungicides. Within days of the first application we noticed there was a difference, not only was the powdery mildew not forming on the new leaves it was less active on the old ones.
We also grow Sim carnations and a range of other cut flower crops in plastic greenhouses so the humidity is high. Even through a wet summer we noticed more disease resistance, strength, length and number of stems.
We particularly noticed the difference in the Sim carnations, the flower heads are bigger, the stems longer and stronger, Sim carnation stems need support and we went from 5 layers of support wires down to 3 which is a huge saving for us in terms of labour and efficiency.
When we transplant plant plugs from propagation we inoculate the plants in the diluted Biocast first, then instead of taking 4 to 5 days to establish, we find that the new roots are growing within hours. This represents fewer losses and more vigour in the small plants.
We now use it every month through the fertigation and the only month we did not get excellent results was a month we missed…lesson learned and noted..!
We have found we need considerable less fertiliser because the nutrients are more available and efficient.
We wish Lee every success, we believe he is on a winner with this product. Now that we have a better understanding of the enormous difference that adding biology to the growing media makes, we are also delighted to share our success story and recommend Biocast to both home gardeners and wholesale growers alike."
---
If you'd like to give Biocast a try, you can purchase it through our online store. Give Lee a call if you have any questions relating to your situation, we are more than happy to discuss.