In June 2021 Lee did a couple of in-person workshops with Bruce Maynard and Michelle Miller for the 'Compost for Conservation Cropping Project'. His talks were titled "Vermicomposting for soil health and function". That was followed up with a Facebook Live event. In it, Lee talks about our composting processes, what's happening at the microbe scale, and shares some results from the field.
You can watch it here. Lee Starts talking at the 10 minute mark, it goes for 40 minutes then 10 minutes of questions.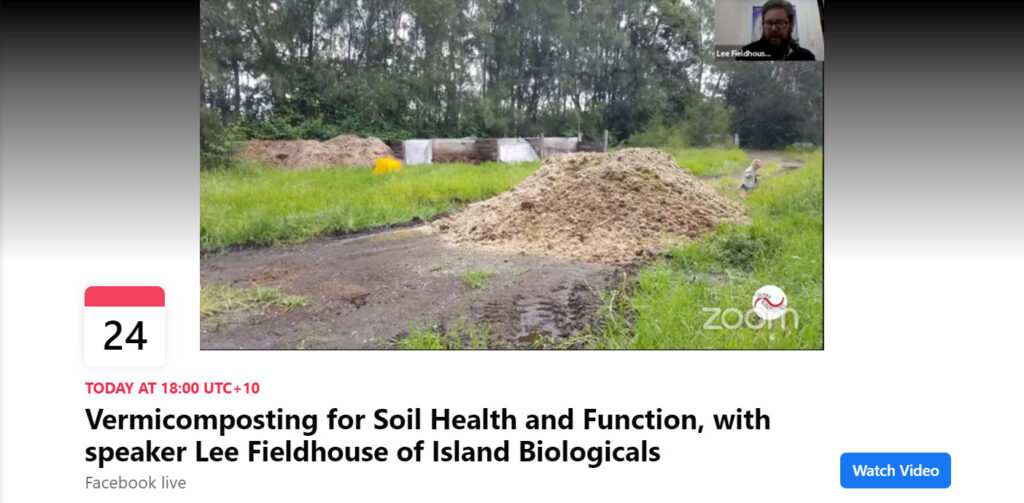 Visit our home page to learn more about Biocast. Biocast can be purchased through our website here, or by giving Lee a call.